Above is an example of a tile and grout cleaning project we completed today in Woodbridge NJ.  The tile and grout here is about 7-8 years old and in desperate need of some professional attention.
The results speak for them selves.  We removed years of soil build up on the tile and grout that would seem impossible to accomplish.   After performing our cleaning service we applied a grout color sealer that permanently seals the grout from future stains and discoloration.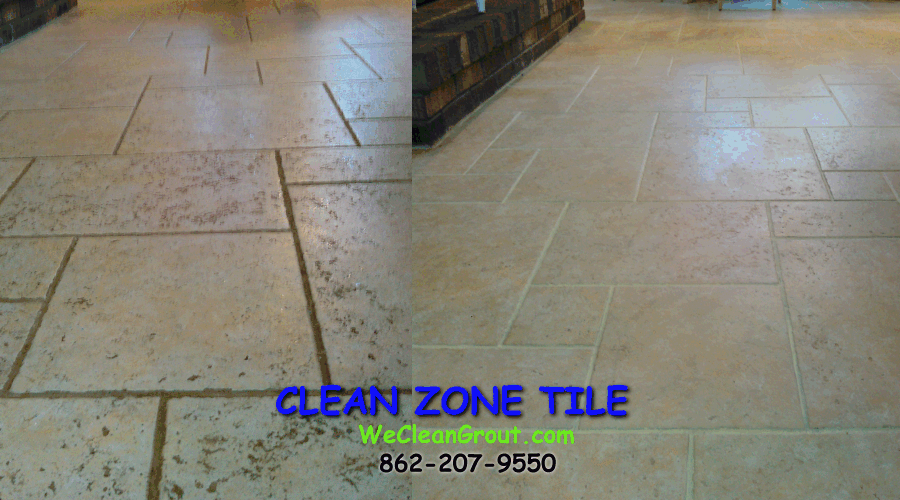 After service we provided easy care instructions to prevent this floor from returning to this condition.  It was a happy day at Clean Zone Tile as we solved a frustrating tile and grout cleaning problem and made a very happy customer in Woodbridge NJ.
Clean Zone Tile is owner/operated since 1995
For more information about our services please call 862-207-9550 or email info@wecleangrout.com.
The owner is on every tile and grout cleaning job and guarantee all our work.