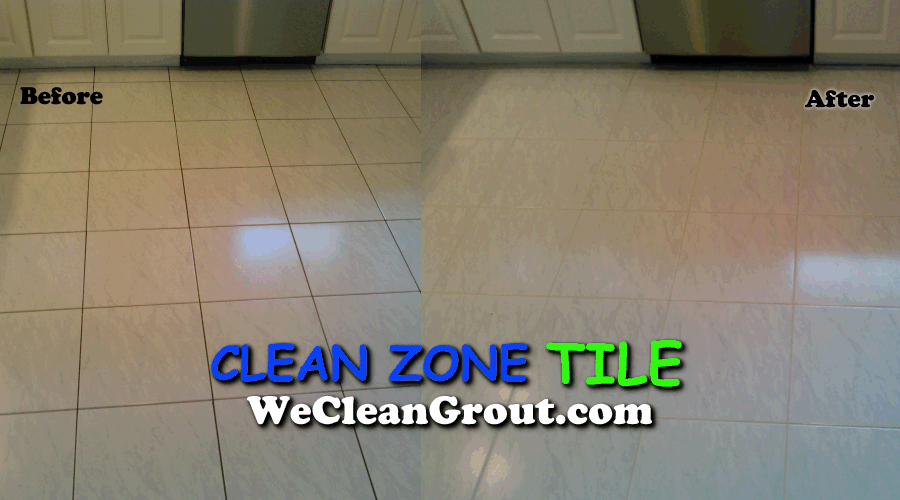 We can transform your kitchen tile and grout to look like the day it was installed.  The picture above is a tile and grout cleaning project we completed in Woodbridge, NJ last week.
This tile and grout is about 8 years old and showing every bit of it's age.  The grout has gotten dark and discolored and no longer looks like the clean and bright floor that was originally put down.   The owner expressed that they tried everything to clean the grout but got very little results and finally gave up.  They found Clean Zone Tile and  asked if we could help.
After an inspection and quote we scheduled and performed our tile and grout cleaning process and achieved phenomenal results.   After the tile cleaning we speed dried the tile and grout with our low profile fans then proceeded to apply our grout color sealer. The grout color sealer is a permanent grout sealer that will make the grout stain clean and stain free for years to come.
Clean Zone Tile is an owner operated tile and grout cleaning contractor located in New Jersey in business since 1995
To request a free quote for your tile and grout cleaning please call 862-207-9550 or use our Contact form here.