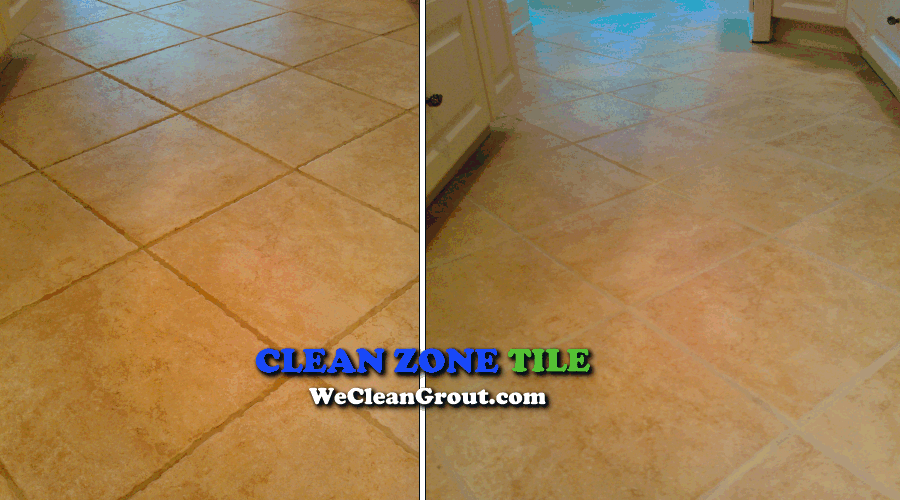 Westfield NJ tile and grout cleaning project completed today.  After performing our 6 step tile and grout cleaning restoration we applied a grout color sealer.  Not only does our grout sealer protect against future stains it also will repel spills and make clean up a breeze.
The grout on this ceramic tile kitchen floor is 7 years old and darkened over time and was not responding to homeowners effort clean.  Now with our grout sealer applied they can enjoy many years of clean tile and grout.
Clean Zone Tile is an Owner Operated business that has operated our tile and grout cleaning services since 1995.
For more information please call 862-207-9550 , email info@wecleangrout.com   or use our Contact Page.