$50 off our Shower Re-New Service
offer ends 7/31/2016
Call by 7/31/2016                       862-207-9550
Owner/Operated local NJ business since 1995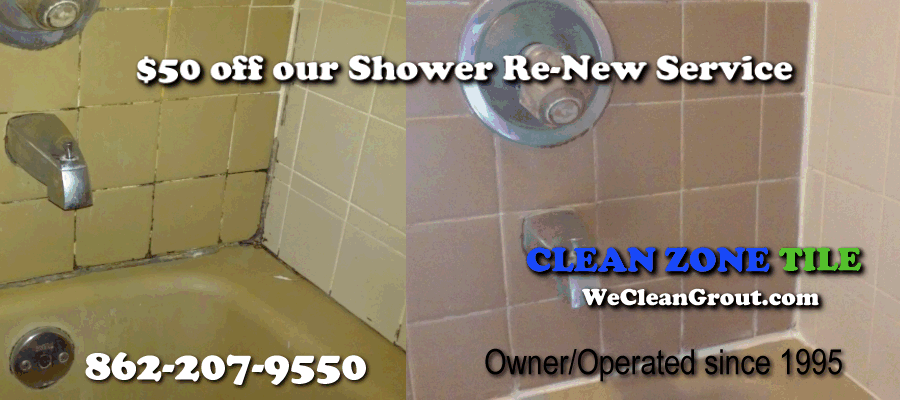 We will:
Clean all the tile and grout in your shower

Remove old caulking and replace with a mold resistant caulk

Repair missing grout

Seal the cleaned grout making it easier to clean and stay that way.
Our Shower Re-New Service takes less then a day to complete and ready to use the next day!
Have a stone tile shower?  We offer similar service for you.   We perform all the above and seal the entire stone surface.
Our work is Guaranteed.   Owner on every job. Contact us at 862-207-9550 or email us info@weclean grout.com   We have an easy Quote Request form here.