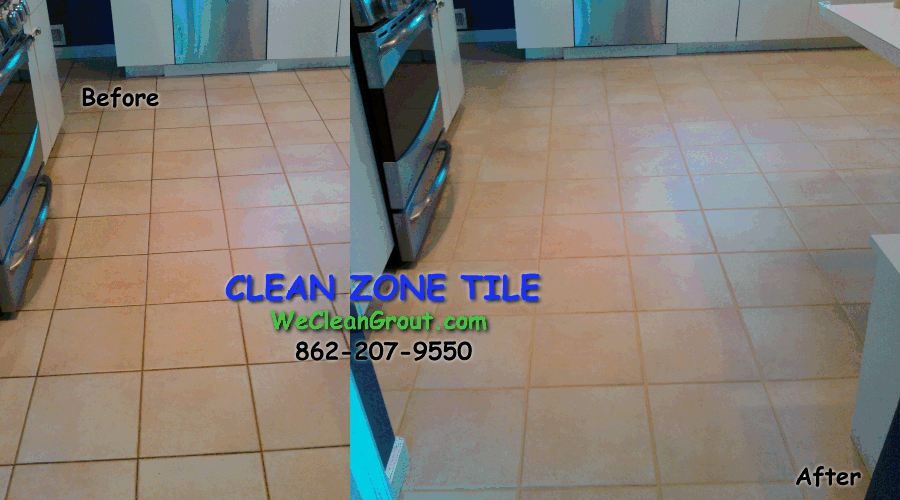 Here is a before/after picture of a tile and grout cleaning project we completed today in Caldwell, NJ.  The grout was badly stained and and made this kitchen tile floor look much older then its seven years.
After failed attempts at trying to clean and restore the grout themselves  this customer reached out to Clean Zone Tile to see if we could help.
We inspected the kitchen tile and grout and advised that grout color sealing would be the best course of action.  Not only would this restore this floor to a new condition it would also permanently seal the grout.  We are happy to make another happy customer and make their floor look great for many years to come.
If you are in the Caldwell, NJ 07006 area and would like to find out how we can help you restore your tile and grout please call 862-207-9550 or use our contact form.
-Clean Zone Tile is a locally owned private business that is owner operated.  We are not a franchise and live in the community that we work.